Energy & Power Innovations
Energy & Power Innovations
Electrical Power Transmission system
We offer the complete package to satisfy your need for Turnkey solutions. We have the expertise, experience and resources for design, construct, maintenance of each Power Transmission components, such as HV – MV substation, tower installation, power network and etc.
Electrical Power Distribution system
We provide Engineering – Procurement – Construction (EPC) Services For electricity distribution networks. Our Solutions are Including Installation, Test, Commissioning and Operation and Maintenance For all Types of Distribution Substations, such as Passage Substation, Kiosk Substation and Overhead Substation. Also, You Can Improve the performance and efficiency of Overhead or Underground of your Distribution networks through periodic inspection by employing our professional team
We Have most Innovative and Practical Solutions for any Industrial Electrical Power Issues. Our Services Include Consultancy, Engineering & Design, Integrated FAT Services, Installation, Commissioning, Training, Spares Management and Support For any types of MV-LV switchgear and controlgear panels.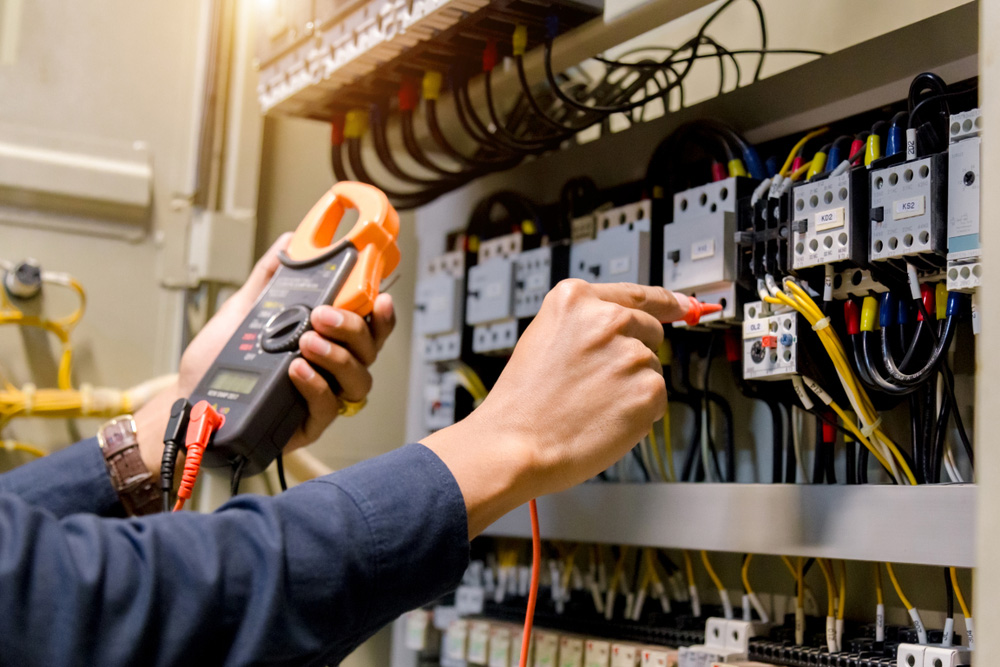 Renewable Energy is a Super-Smart Choice for Humans and the Environment because of its Benefit . Based on good potential of solar Energy on IRAN and Middle East area, Our Mission is Planning, Design, Installation and provide operation and Maintenance services to increase usage of this potential in Large Scale. Our Vision is huge Development of this Energy Power plant by Deployment Our Professional and Experimental Team in this Regard.
Escalator & Elevator system
We can provide services such as design, construction and after sale services for your elevators and escalators. To Increase Safety and quiet, we Provide Solid mechanical foundation and Smart Control system. The solid mechanical foundation in all our products, provides customers with a quiet and elegant ride. The operation of modern smart-destination control systems is only one of the decisions made by us to ensure a smooth experience with it's elevators and escalators.
Our company has the ability to provide all services of electrical installations, including industrial and building installation requirement . Some of our company's services include: design, installation, test, commissioning, Operation and maintenance of power supply systems, emergency Power systems, fire alarm and extinguishing (industrial and construction), earthing systems and lightning arresters, Cabling, testing and commissioning of industrial motors, power factor correction and lighting systems for buildings, street and passages.